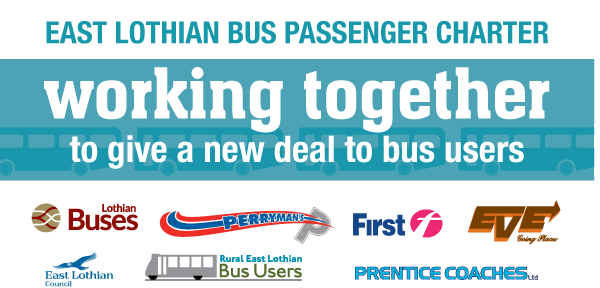 Over the course of 2013, RELBUS pulled together representatives from the 5 local bus operators to agree a charter which will see them working towards minimum levels of service. Click here to download a copy of the charter.
The new charter of principles stands to improve co-operation and dialogue between bus companies, the council and passenger groups.  It sets out responsibilities of the bus operators, actions that the council will take to support bus operations, how the council, operators and passenger groups will work together to deliver improvements and what is expected of passengers as part of the deal.
Copies of the charter will be available from East Lothian Council through its offices and libraries and it will be displayed on bus shelters.